Oklahoma's Budget Deal Includes A Big Boost For Education Following COVID Cuts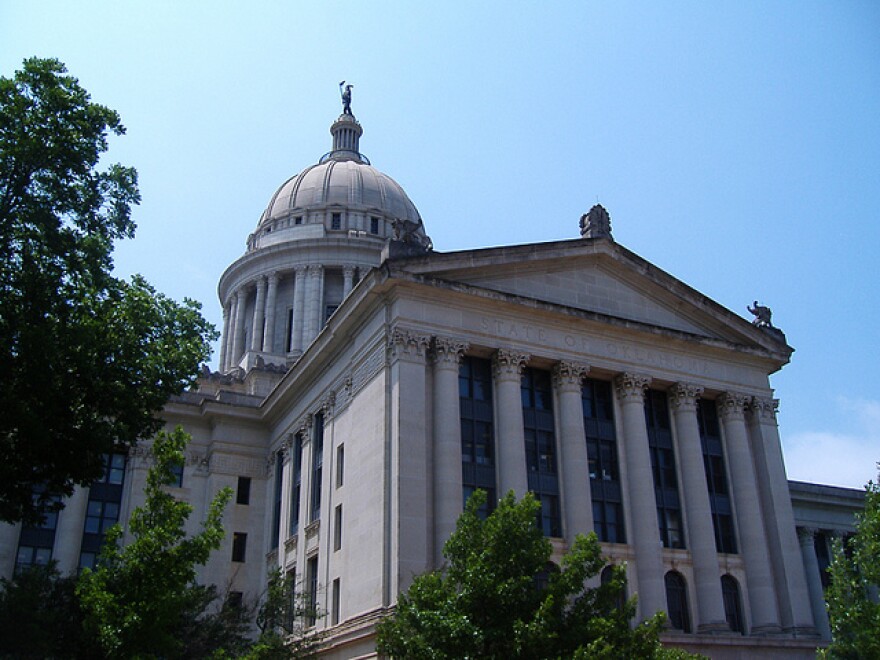 A budget deal expected to soon get the final stamp of approval from Gov. Kevin Stitt includes a number of increases for common education.
Last year, education was cut by almost $100 million as the coronavirus pandemic tanked government revenues. At the time, legislators boasted that schools faced the shallowest cuts.
But lawmakers restored that funding and then some, increasing the budget for common education by about $210 million to $3.2 billion.
Overall, that's a victory, says Shawn Hime, Executive Director of the Oklahoma State School Boards Association. But there's work to do, especially in comparison to the state's neighbors.
"We're still last in the region in per pupil funding, but we didn't get there overnight," he said. "So by continuing this commitment to investing in education, we will continue to move up in that ranking and have the resources and personnel to compete with those states around us."
Highlights include $60 million for textbooks - the first time the legislature has fully funded textbooks for decades - and a new way of allocating building funds using medical marijuana money that will give grants to schools that are getting below a certain threshold. So-called Redbud grants will dole out almost $40 million for building funds for charter schools and hundreds of public schools that have lower property values in their districts.
Additionally, a tax credit for private school scholarships was given a boost and overhauled in Senate Bill 1080, which is expected to soon be signed into law by Stitt.
Previously, individuals or companies could give money to fund private school scholarships and receive a tax credit in return, but the state capped the credit at $5 million disbursed to donors.
Now, the credit's value has increased to $50 million total. That includes $25 million for private schools and $25 million to be given to public schools or public school foundations.
The Oklahoman reported the old cap had been hit by private school donations but not by public school donations for the previous four years. That meant payees were given a prorated credit rebate.
The schools and amounts they receive via the funds will also be made public for the first time.
StateImpact Oklahoma is a partnership of Oklahoma's public radio stations which relies on contributions from readers and listeners to fulfill its mission of public service to Oklahoma and beyond. Donate online.