Okla. GOP Leaders Agree on Tax Cuts for 2015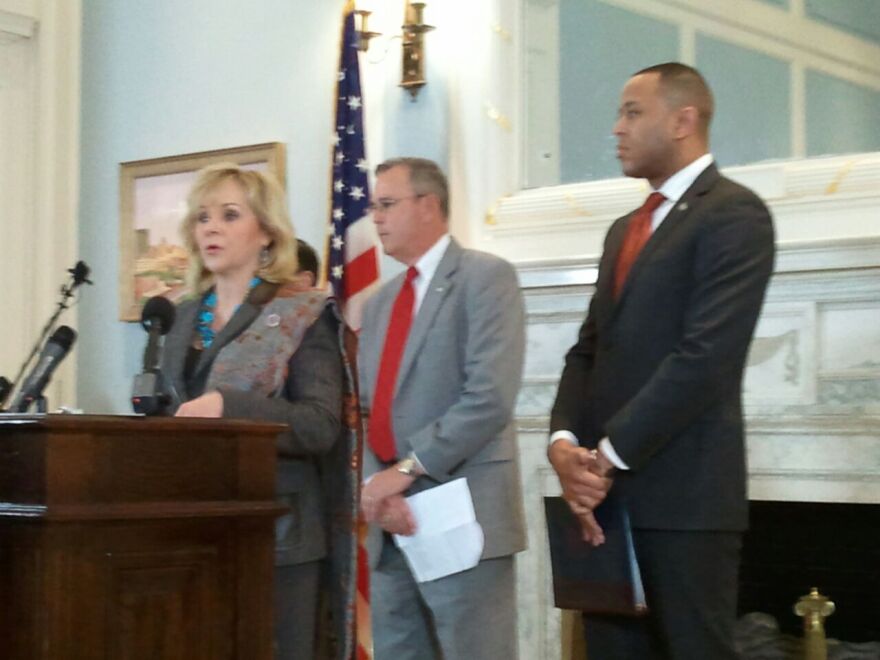 The Republican leaders at the State Capitol gathered in the Blue Room Tuesday to announce what they're calling major agreements on several key proposals before lawmakers this session.
Gov. Mary Fallin, Senate President Pro Tem Brian Bingman (R-Sapulpa) and House Speaker T.W. Shannon (R-Lawton) each took turns describing the plan to cut state income taxes, change the workers' compensation system and repair the State Capitol.
Fallin says the tax rate would drop to five percent in 2015, a cut of one quarter of one percent.
"We have reached an agreement on a significant, responsible tax cut," Fallin says. "That will pump an additional $237 million into taxpayers' pockets and into the local economy once it's fully realized."
State Secretary of Finance, Preston Doerflinger, says Oklahoma taxpayers will see a reduction in the amount of money they send to fund state government.
"Depending on how people file their taxes it varies," Doerflinger says. "But somewhere between $88 and upwards as high as $140."
The Oklahoma Policy Institute says the tax cuts would do little to help average residents and take more than $230million from core state services.
The agreement on workers' compensation returns benefits for amputations and spousal death to current levels. A proposal to deal with the state government's infrastructure needs would create an eight-year plan to fix state assets, and would sell some properties.