State government stories to watch in 2023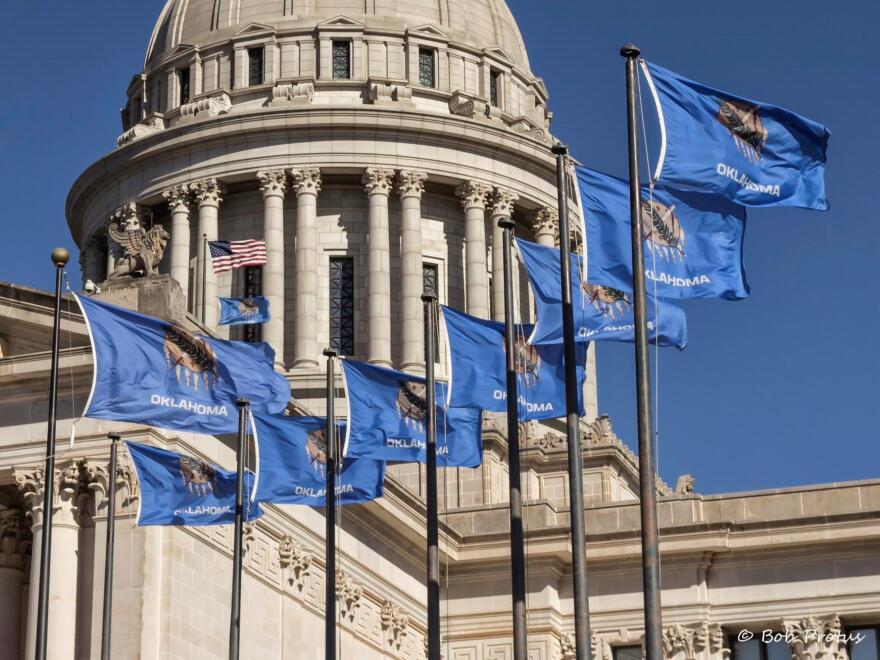 With Inauguration Day coming Monday, major story lines are shaping up for the 2023 Oklahoma Legislative Session.
TRANSCRIPT
Dick Pryor: This is Capitol Insider - taking you inside politics, policy and government in Oklahoma. I'm Dick Pryor with Quorum Call publisher Shawn Ashley. Shawn, the new legislative session is officially underway, leadership positions have been decided, and new rules for the House and Senate have been adopted. Monday is Inauguration Day for statewide elected officials. But in this segment, we're going to look farther ahead to identify big stories we'll be watching in 2023 - in no particular order. Shawn, the first - the statewide vote on March 7th to legalize recreational marijuana.
Shawn Ashley: State Question 820, if approved, would permit possession and use of marijuana for those 21 years of age and older, as well as operation of marijuana-related businesses such as growers, processors, transporters and dispensaries, all under regulation of the Oklahoma Medical Marijuana Authority. But beyond potentially increasing demand to those who currently do not have a medical marijuana license, it probably will not significantly affect the industry immediately because it would restrict business licenses to existing medical marijuana businesses for the first two years.
Dick Pryor: Another story we'll be watching. With the economy looking strong, how will budget writers allocate funds – will they cut taxes, including the grocery tax, add to the state's various savings accounts, or direct more money toward agencies and problem solving.
Shawn Ashley: This may be one of the biggest issues before lawmakers in 2023. Governor Kevin Stitt called for elimination of the state sales tax on groceries in his 2022 State of the State address. He paired that with an income tax reduction proposal when he called the third special session in May. Neither have reached his desk, but Senate Republicans are working on what has been described as a broad-based tax reform plan to be considered this year. And House Speaker Charles McCall said Tuesday his caucus stands ready to approve additional tax cut measures again.
House Appropriations and Budget Chair Kevin Wallace told me after the December 29th Board of Equalization meeting, that he also expects lawmakers will discuss exactly how big the state savings accounts need to be and what to do with money above those levels - cut taxes, rebate it to taxpayers, or invest in state services. Currently, more than $3 billion sits in state reserves. That's more than 24% of the $13 billion lawmakers and the governor are authorized to spend in the 2023 legislative session.
Dick Pryor: There's a new attorney general, Gentner Drummond, who defeated Governor Stitt's appointee to the office, John O'Connor. Drummond's priorities and his relationship with Stitt will bear scrutiny.
Shawn Ashley: Certainly. Now Drummond enters an attorney general's office with a lot on its plate. Nearly one dozen executions over the next 12 months and the potential clemency hearings associated with them; a number of state laws, such as the four anti-abortion bills approved during the 2022 legislative session, being challenged in court; and lawsuits against Swadley's Barbecue related to its controversial contracts to build restaurants in state parks and against the Florida firm that was hired to dispense the governor's emergency education relief or GEER funds during the COVID-19 pandemic, among other things. And cases related to tribal sovereignty issues. How Drummond handles all that likely will reveal how he plans to run his office and could define his relationship with Governor Stitt.
Dick Pryor: We'll be watching what happens in education with Ryan Walters, as state superintendent, and Governor Stitt pushing for major changes.
Shawn Ashley: The 2022 campaigns made it clear that Walters and Stitt share many of the same ideas about education. So, we probably will see them working hand in hand on a number of proposals. One of those undoubtedly will be expanding school choice to allow state funds to be used to pay private school tuition. And during his campaign, Walters also vowed to fundamentally shake up common education in Oklahoma. But he was never too specific. Once he takes office, we'll have to watch and see whether he's able to do that on his own as superintendent and what he asks lawmakers to do for him.
Dick Pryor: And will the new legislature pursue more legislation on divisive social issues such as abortion, books in schools, transgender matters, and gun rights in 2023?
Shawn Ashley: Yes. Lawmakers already have filed bills related to books in schools and school libraries, bills that would ban statewide gender-affirming health care, and bills related to gun rights and the use of deadly force. I expect there will be more bills filed on each of those topics before the January 19th bill filing deadline. Additionally, a group of current and now former Republican lawmakers in October asked Attorney General John O'Connor to provide an official legal opinion about whether at home, drug-induced abortions are a crime. The lawmakers argue in their own analysis that it is. O'Connor is yet to respond to that request. But regardless of his or Drummond's official opinion, I expect it will provide the basis for some legislation in the 2023 session.
Dick Pryor: We'll be watching all these stories and a lot more in the year ahead on Capitol Insider. Thanks, Shawn.
Shawn Ashley: You're very welcome.
Dick Pryor: Until next time, with Shawn Ashley, I'm Dick Pryor.