Harvard Study Says 'Soda Tax' Could Generate Millions For Oklahoma City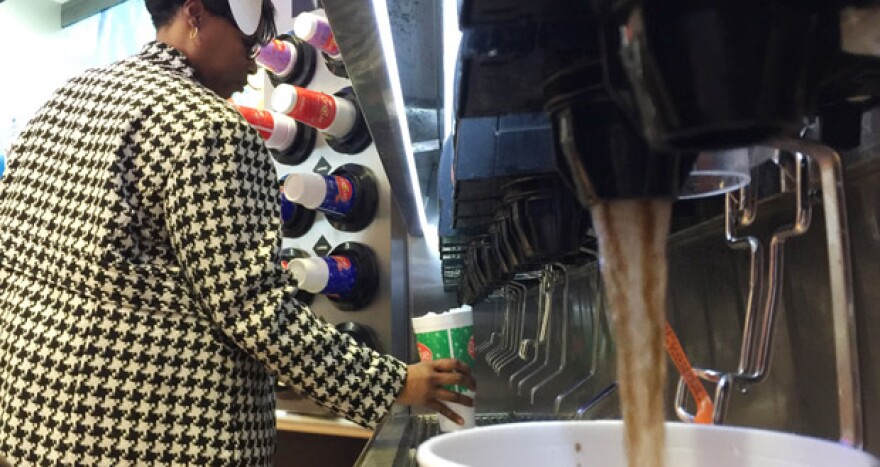 Researchers at Harvard University believe a tax on sugary soft drinks could save tens of millions of dollars in Oklahoma.
The so-called "soda tax" movement started in the northern California city of Berkeley, and has expanded to other parts of the country.
Harvard's public health school released a study this week showing the tax could prevent thousands of obesity cases in Oklahoma City over the next decade, The Journal Record's Sarah Terry-Cobo reports:
Professor Steve Gortmaker led the research that examined 15 large U.S. cities that don't have restrictions on passing local excise taxes. "Most people know drinking sugar water is not good for your health," he said. The sociology professor at Harvard's Chan School of Public Health said the study released Wednesday is a more detailed examination of nationwide research published in 2015. His model projects potential tax revenue generated from taxes on beverages with added sugar, including soda, sports drinks, energy drinks and fruit-flavored drinks. It excludes non-caloric artificially sweetened drinks.
The study says the tax could prevent thousands of obesity cases in Oklahoma City over the next decade, and 110 deaths. The U.S. Centers for Disease Control and Prevention say most Oklahomans between the ages of 18 and 34 drink at least one sugar-sweetened beverage per day.
From Terry-Cobo:
The city could generate nearly $26 million per year from a soda tax, and the health care savings from avoiding obesity could total $20 million, the study found. . . . Philadelphia's mayor and the City Council passed in June a 1.5-cent tax on sweetened drinks. The policy change was due in part to Harvard's research on that city, according to the Public Health school's website. Oklahoma City Mayor Mick Cornett was not available for comment by publication time. Spokesman Steve Hill wrote in an email message to The Journal Record that the mayor previously has not supported so-called soda taxes. Hill referred to a press release announcing a campaign to balance liquid calories promoted by the beverage trade association, the grocers' trade association and the Oklahoma City-County Health Department.
KGOU relies on voluntary contributions from readers and listeners to further its mission of public service to Oklahoma and beyond. To contribute to our efforts, make your donation online, or contact our Membership department.