Oklahoma Supreme Court Shoots Down Income Tax Cut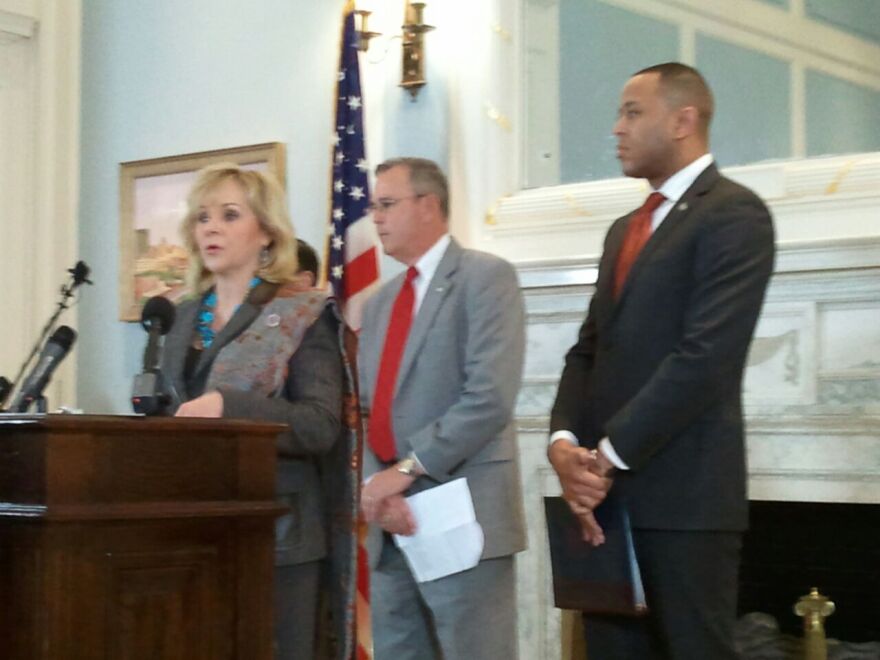 The Oklahoma Supreme Court has ruled that a bill passed last session to cut the state's personal income tax and provide $120 million for repairs to the Capitol is unconstitutional.
In a unanimous decision released Tuesday, the court ruled the bill violated the state constitution's ban on logrolling, or including multiple subjects in a single bill.
Cutting the state's top personal income tax rate and funding repairs to the building both were top priorities of Gov. Mary Fallin, and the bill represented a broad agreement between the governor's office and the Republican-controlled Legislature.
Fallin's office did not immediately comment on the court's ruling.
In the unanimous decision, Justice James Winchester wrote that taxation and appropriations for Capitol improvements are not germane to a "readily apparent theme or purpose."
----------------------------------------
KGOU produces journalism in the public interest, essential to an informed electorate. Help support informative, in-depth journalism with a donation online, or contact our Membership department.