Lawmakers, City Leaders 'Panicked' By Corrections Consolidation Plan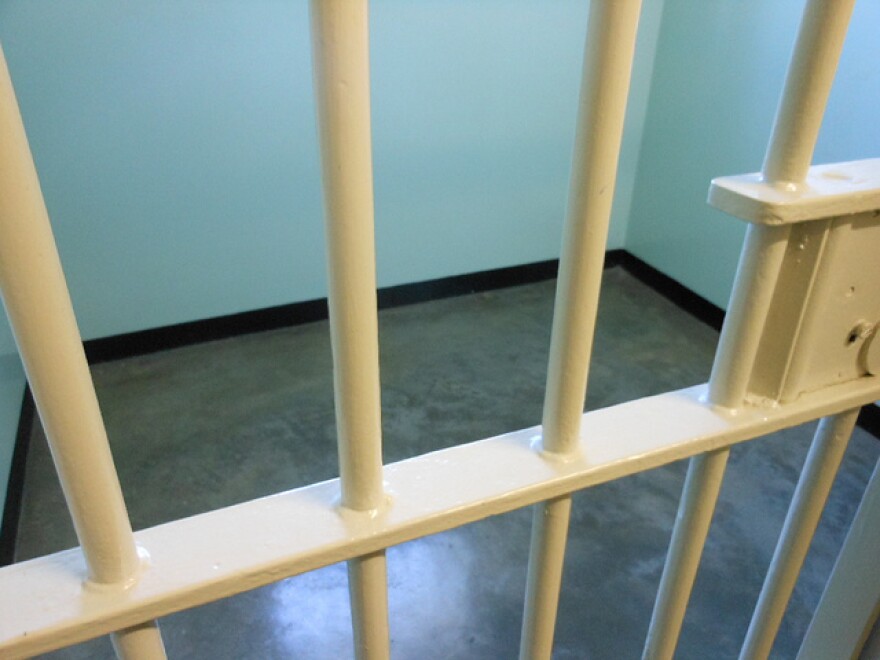 Oklahoma's Board of Corrections unanimously approved leasing a private prison in Sayre and consolidating 15 work release centers across the state Thursday, a decision that left many legislators scrambling and upset.
Under the five-year contract, the Department of Correction would transfer roughly 1200 inmates from the Oklahoma State Reformatory in Granite to North Fork Correctional Facility in Sayre. Inmates in work release programs across the state would be relocated to Granite.
Lawmakers with community work centers in their districts showed up to the board meeting and said they received worried phone calls this morning informing them of the proposed contract through an article in The Oklahoman.
State senator Don Barrington, R-Lawton, spoke to the Board and said he commended Interim Director Allbaugh for his efforts, but he admonished the agency for its approach.
"I'm the chair of Public Safety (Committee)," Barrington said. "And this move was news to me today."
Rep. Scooter Park, R-Devol, also spoke out against the last-minute notice and the impact the consolidation will have on communities with work release programs, which allow towns to hire inmates for low wage work.
"The way this has been approached is wrong," Park said. He called the decision "financially terrible"" for inmates entering back into society.
After lawmakers voiced their concerns, Seminole City Manager Steve Saxon stood up and urged the Board to consider voting against consolidation.
"We cannot survive without inmate labor," Saxon said. He called the offenders working in his city "local celebrities," who help set up for festivals and performed a variety of other duties.
"Panic set in quickly," Saxon said about hearing the possible consolidation. "I beg of you to speak to those inmates. This is their way out."
Interim Corrections Director Joe Allbaugh told media after the meeting that the contract wasn't finalized until last night and said inmates will have access to better programs at the Granite facility. He said only 17 percent of inmates in community work centers currently have access to programming.
"I understand trimming trees, mowing grass, painting, those are skills in and of itself, but through our way, they get a certificate and they can go out and hunt for a job and point to accredited training," Allbaugh said.
The contract with Corrections Corporation of America begins July 1. The first 18 months is free, and the rest of the contract will cost $37.5 million in rent. According to a press release, the Department of Corrections estimates operational costs for the North Fork Correctional Facility will be approximately $21 million.
For fiscal year 2016, the Department of Corrections reports spending nearly $19 million to operate work centers and the Jefferson County jail and detention center. The department intends to cancel the current contracts in Jefferson County.
KGOU produces journalism in the public interest, essential to an informed electorate. Help support informative, in-depth journalism with a donation online, or contact our Membership department.