Oklahoma House Members Vote To Allow Open Carry Without License, Training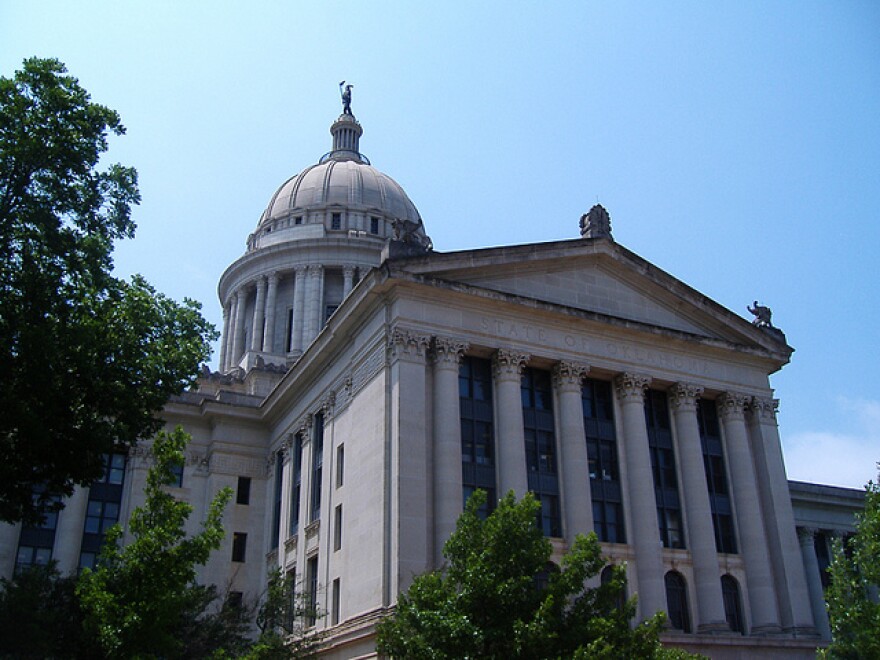 The Oklahoma House of representatives voted Thursday to remove license requirements for individuals wishing to carry firearms openly.
Rep. Jeff Coody, R-Grandfield, authored the House Bill 3098, which prevents felons from carrying guns. Coody called the Second Amendment the most important amendment in the Bill of Rights.
House members considered and debated the bill for nearly two hours Thursday.
"The way the law is now, as regards to open carry, we have to ask our government permission to defend ourselves. And on top of that, we have to pay a tax," Coody said.
"The idea that we should let the government tell us whether or not we should exercise those freedoms is totally antithetical to me," he said.
Coody acknowledged that some police were hesitant about his bill, but he insisted law enforcement had "much fewer reservations" about people carrying guns openly, rather than concealing weapons.
"How can we keep the guns out of the hands of people who have severe mental illness problems?" Rep. Ben Loring, D-Miami, asked.
"Nothing would change now or in the future in that regard," Coody responded.
"The people who choose to carry are reasonable people," Coody said later during the session. "They're taking a risk by putting on that weapon."
Rep. Mike Brown, D-Talequah, also asked questions during Thursday's afternoon session.
"What is the difference and why do we have a license for driver's licenses?" Brown asked. "It should be up to us whether we're good enough to drive that car and not for you to worry about the dangers of me running into you without the training. Wouldn't you agree?"
"No, I would not agree. Driving is a privilege," Coody responded. He reinforced that the Second Amendment is a right, not a privilege.
Originally, the bill eliminated training and license requirements for concealed carries as well, but an amendment limited the scope. Coody said he changed the language to save money for the Oklahoma State Bureau of Investigation, which licenses gun owners.
The bill has more than 40 co-authors. House members passed it with a vote of 73-15. Thirteen members did not vote.
KGOU produces journalism in the public interest, essential to an informed electorate. Help support informative, in-depth journalism with a donation online, or contact our Membership department.