Entertaining The Hours Of Your Week With Shrek The Musical, Reggae Fest & Michael Bublé
Central Oklahoma feels the rhythm with a musical that's a family favorite and two long-awaited returning acts.
Families can travel to a land far, far away, or actually just to Main Street in Norman, to watch Sooner Theatre perform Shrek The Musical this weekend.
The production features a 51-member cast made up of 12 to 18 year olds, who were all selected after auditioning before a panel of Sooner Theatre reps. The youngsters have rehearsed four hours each weekday for the past three and a half weeks in preparation for six performances this weekend.
The musical features large, imaginative sets, costumes provided by a grant from the Allied Arts Foundation and renditions of hit songs from the 2001 DreamWorks film such as "I'm A Believer" and "This Is Our Story".
Shows take place at 7:30 p.m. from Thursday, July 31 through Saturday, August 3 along with 2 p.m. matinees Friday through Sunday.
Sooner Theatre instructor Chad Anderson directs the crew while Melany Pattison conducts the 40-plus member musical ensemble.
Tickets for Shrek The Musical start at $10 apiece but seats in the auditorium are filling up fast.
Yo mon! Oklahoma City's annual Reggae Fest returns this weekend with continuous live music on the Chevy Stage. The outdoor festival takes place in the heart of Bricktown, at the corner of Sheridan and Oklahoma Avenues.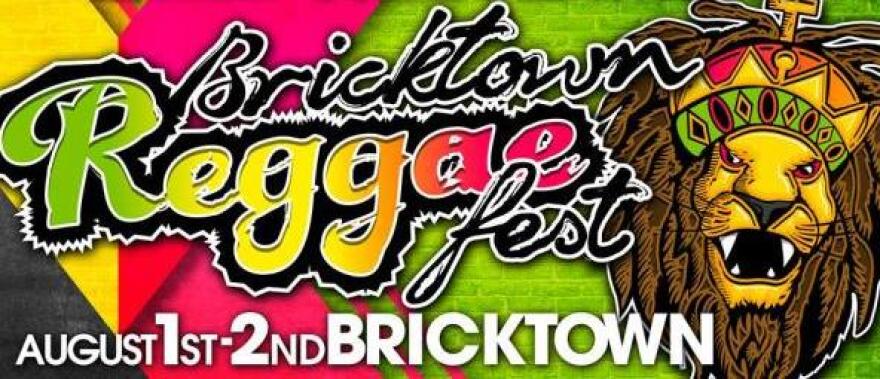 The festival begins with a set by 100 Bones at 5:30 p.m. on Friday, August 1 followed by several subsequent performances, capped off by (my favorite) Watusi at 10:30 p.m.
The jammin' continues Saturday from 3:30 p.m. through midnight featuring performances by the Dallas group Ugly Lion and Tulsa band Sam and the Stylees.
Apart from typical carnival concessions, on-site vendors serve Caribbean food and a variety of different Jamaican-style souvenirs such as hats, beads and t-shirts.
Reggae Fest is open to all ages and, unlike years past, admission is free.
Expect parking to be scant Saturday evening, however, because another highly anticipated concert takes place just across SE Gaylord Boulevard.
Grammy Award-winner Michael Bublé returns to Oklahoma City with a show at the Chesapeake Energy Arena.
Touring in support of his hit 2013 album To Be Loved, Bublé's current tour is his biggest stage production to date and sold out 40 cities in 2013.
His show features a string of smash hits such as his recent singles "Close Your Eyes", "It's A Beautiful Day", "Haven't Met You Yet" and "Home and Everything". The performance also features unique versions of classics like "You Make Me Feel So Young" and "Young at Heart".
The concert begins at 8 p.m. Tickets cost between $69 and $119 and can be purchased online or by calling the arena's box office at (800) 745-3000.
For more ways to fill the 168 hours of your week, visit KGOU's event listings page.
__________________________________
KGOU relies on voluntary contributions from readers and listeners to further its mission of public service to Oklahoma and beyond. To contribute to our efforts, make your donation online, or contact our Membership department.